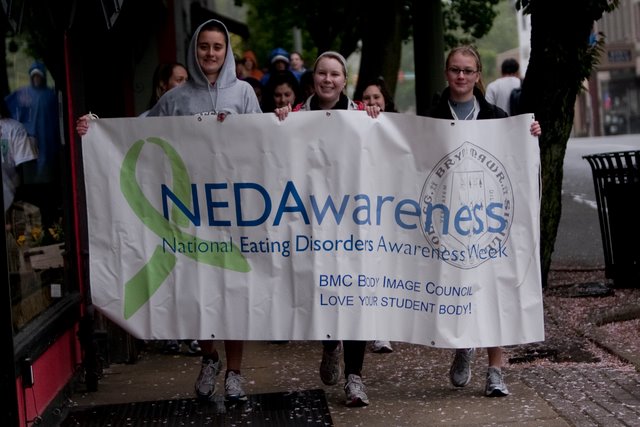 A 5K walk on Sunday, April 25, sponsored by Bryn Mawr's Body Image Council raised more than $5,000 for the National Eating Disorders Association.
About 50 walkers took part in the event, which started and ended at the McBride Gateway and looped down Lancaster Avenue through the town of Bryn Mawr.
Liz Frontino '12, the student leader of the Body Image Council, and Jessica Coulter '10 were the driving forces behind the walk. Campus Dietitian and Nutritionist Mimi Murray, Shobhi Kanal of the Counseling Center, Assistant Athletic Trainer Laura Kemper, Head Swim Coach Nikki Whitlock, and Track and Field Coach Dan Talbot helped out with the planning and execution of the event.