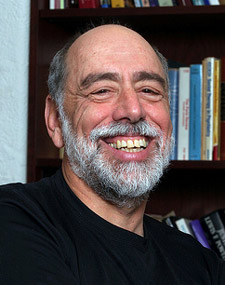 Visiting Professor of Social Work and Social Research Sandy Schram has been appointed to the editorial board (external review board) of the Social Service Review.
This fall Schram will be a visiting professor at the University of Strasbourg in France, at the Institute of Politics, where he will give a series of lectures based on his recently completed forthcoming book Disciplining the Poor: Neoliberal Paternalism and the Persistent Power of Race (forthcoming with the University of Chicago Press), co-authored with his longtime collaborators Joe Soss (University of Minnesota) and Richard C. Fording (University of Kentucky).
On Nov. 12, Schram will present a sole-authored paper at Yale University's Center for Cultural Sociology. That paper is entitled "Discourse in Policy Analysis: Welfare and the Deep Semiotic Structure of Deservingness." This paper will appear in The Argumentative Turn in Policy Analysis (Revisited), Frank Fischer and Hebert Gottweis, eds. Durham: Duke University Press) and is available at: http://www.brynmawr.edu/Acads/GSSW/schram/thesemioticstructureofdeservingness.pdf.