On Tuesday, members of the community joined in celebrating the new books published by Bryn Mawr faculty at the annual Faculty Author Reception.
The Faculty Author Reception has become a tradition of sharing the scholarship and publishing success of Bryn Mawr's prolific faculty authors. Each spring the community gathers for a wine and cheese reception and the authors are asked to share a few words about their books. The following faculty authors were honored:
Anne Bruder, Offerings to Athena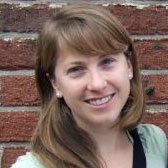 A vibrant account of Bryn Mawr College's history, this breathtaking volume looks back at the last 125 years from the perspective of students. Treating topics as richly diverse as debates about oral examinations, mandatory dress codes, coeducation, and social protest, this behind-the-scenes account will bring alumnae back to their college days. Revisit the Denbigh back smoker and raise the curtain on Goodhart performances with this full-color, oversized volume. Hundreds of vintage and contemporary photographs, student profiles of alumnae, "The College News" clippings, and newly uncovered manuscript material will recall the Bryn Mawr of yesterday and prepare you for the college of tomorrow.
Radcliffe Edmonds, The "Orphic" Gold Tablets and Greek Religions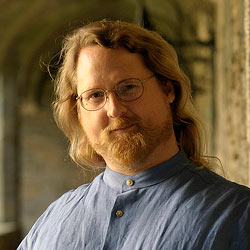 The 'Orphic' gold tablets, tiny scraps of gold foil found in graves throughout the ancient Greek world, are some of the most fascinating and baffling pieces of evidence for ancient Greek religion. This collection brings together a number of previously published and unpublished studies from scholars around the world, making accessible to a wider audience some of the new methodologies being applied to the study of these tablets. The volume also contains an updated edition of the tablet texts, reflecting the most recent discoveries and accompanied by English translations and critical apparatus. This survey of trends in the scholarship, with an up-to-date bibliography, not only provides an introduction to the serious study of the tablets, but also illuminates their place within scholarship on ancient Greek religion.
Homay King, Lost in Translation: Orientalism, Cinema and the Enigmatic Signifier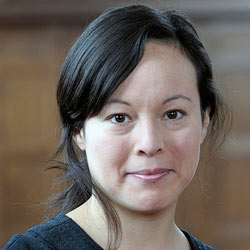 In a nuanced exploration of how Western cinema has represented East Asia as a space of radical indecipherability, Homay King traces the long-standing association of the Orient with the enigmatic. The fantasy of an inscrutable East, she argues, is not merely a side note to film history, but rather a kernel of otherness that has shaped Hollywood cinema at its core. Through close readings of The Lady from Shanghai, Chinatown, Blade Runner, Lost in Translation, and other films, she develops a theory of the "Shanghai gesture," a trope whereby orientalist curios and décor become saturated with mystery. These objects and signs come to bear the burden of explanation for riddles that escape the Western protagonist or cannot be otherwise resolved by the plot. Turning to visual texts from outside Hollywood which actively grapple with the association of the East and the unintelligible—such as Michelangelo Antonioni's Chung Kuo: Cina, Wim Wenders's Notebook on Cities and Clothes, and Sophie Calle's Exquisite Pain—King suggests alternatives to the paranoid logic of the Shanghai gesture. She argues for the development of a process of cultural "de-translation" aimed at both untangling the psychic enigmas prompting the initial desire to separate the familiar from the foreign, and heightening attentiveness to the internal alterities underlying Western subjectivity.
Karl Kirchwey, Mount Lebanon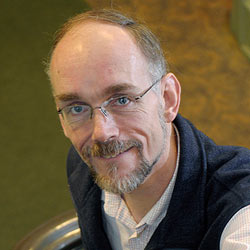 Mount Lebanon is a singular work from a mature talent. Loosely structured around an extinct Shaker community in New York state and the surrounding landscape, the book expands to include Kirchwey's stories of aging, parenthood, romantic love, and even the domestic pleasures and dramas hidden within a garden. Each poem is beautifully crafted; taken together, they make up a powerful volume. This is a witty, stylish, and moving collection from a major American poet.
Karl Kirchwey (translator) Poems Under Saturn by Paul Verlaine
Poems Under Saturn is the first complete English translation of the collection that announced Paul Verlaine (1844-1896) as a poet of promise and originality, one who would come to be regarded as one of the greatest of nineteenth-century writers. This new translation, by respected contemporary poet Karl Kirchwey, faithfully renders the collection's heady mix of classical learning and earthy sensuality in poems whose rhythm and rhyme represent one of the supreme accomplishments of French verse. Restoring frequently anthologized poems to the context in which they originally appeared, Poems Under Saturn testifies to the blazing talents for which Verlaine is celebrated.
Michael Krausz, Relativism: A Contemporary Anthology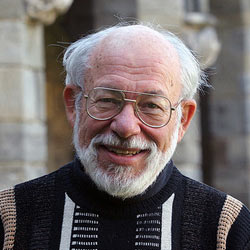 Michael Krausz's anthology captures the significance and range of relativistic doctrines, rehearsing their virtues and vices and reflecting on a spectrum of attitudes. Invoking diverse philosophical orientations, these doctrines concern conceptions of relativism in relation to facts and conceptual schemes, realism and objectivity, universalism and foundationalism, solidarity and rationality, pluralism and moral relativism, and feminism and poststructuralism. Featuring nine original essays, the volume also includes many classic articles, making it a standard resource for students, scholars, and researchers.
Lázaro Lima, (editor) Ambientes: New Queer Latino Writing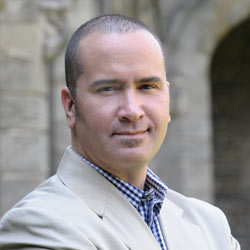 As the U.S. Latino population grows rapidly, and as the LGBTQ Latino community becomes more visible and a more crucial part of our literary and artistic heritage, there is an increasing demand for literature that successfully highlights these diverse lives. Edited by Lázaro Lima and Felice Picano, Ambientes is a revolutionary collection of fiction featuring stories by established authors as well as emerging voices that present a collective portrait of gay, lesbian, bisexual, and transgender experience in America today. With a preface by Picano and an introduction by Lima that sets the stage for understanding Latino literary and cultural history, this is the first anthology to cross cultural and regional borders by offering a wide variety of urban, rural, East Coast, West Coast, and midwestern perspectives on Latina and Latino queers from different walks of life. Stories range from sensual pieces to comical romances and from inner-city dramas fueled by street language to portraits of gay domesticity, making this a much-needed collection for many different kinds of readers. The stories in this collection reflect a vibrant and creative community and redefine received notions of "gay" and "lesbian."
Jane Dammen McAuliffe, (article) The Old Testament in Byzantium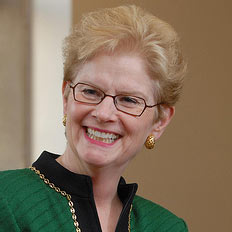 Published in The Old Testament in Byzantium. This volume contains selected papers from a December 2006 Dumbarton Oaks symposium that complemented an exhibition of early Bible manuscripts at the Freer Gallery and Sackler Gallery of Art titled "In the Beginning: Bibles before the Year 1000." Speakers were invited to examine the use of the Greek Old Testament as a text, social practice, and cultural experience in the Byzantine Empire. Not only are reminiscences of the Old Testament ubiquitous in Byzantine literature and art, but the Byzantine people also revered and identified with Old Testament role models. The Old Testament connected Byzantium not only with its Christian neighbors but with Jewish and Muslim peoples as well. This widespread phenomenon has never received systematic investigation. The Old Testament in Byzantium considers the manifestations of the holy books in Byzantine manuscript illustration, architecture, and government, as well as in Jewish Bible translations and the construction of Muhammad's character.
Clark McCauley, Friction: How Radicalization Happens to Them and Us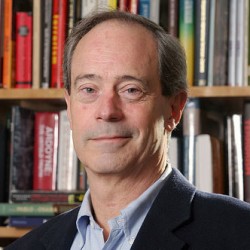 Written by two psychologists who are acknowledged radicalization experts and consultants to the Department of Homeland Security, Friction draws heavily on case histories. The case material is wide-ranging — drawn from Russia in the late 1800s, the US in the 1970s, and the radical Islam encouraged by the fall of the Soviet Union in the 1990s. Taken together, the twelve mechanisms show how unexceptional people are moved to exceptional violence in the conflict between states and non-state challengers. Captivating, and with psychological overtones, this timely book covers one of the most pressing issues of our time.
Imke Meyer, Männlichkeit und Melodram: Arthur Schnitzlers erzählende Schriften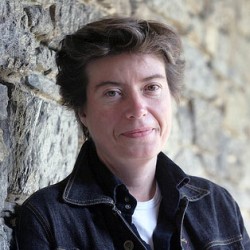 Männlichkeit und Melodram: Arthur Schnitzlers erzählende Schriften (Masculinity and Melodrama: Arthur Schnitzler's Prose Fiction) examines the ways in which Austrian writer Arthur Schnitzler (1862-1931) deploys melodrama to represent social and psychic conflicts in turn-of-the-century Vienna. The book argues that Schnitzler often uses melodramatic narrative modes when depicting male protagonists. This is surprising, since melodrama is typically associated with the representation of women and their stifling domestic environments, with limited options for rebellion, with resignation, and with female hysteria and masochism. Though melodrama can be read as a cultural expression of the populist ideologies of liberal democracies, bourgeois audiences repeatedly labeled melodrama as vulgar and trivial. Why, then, would Schnitzler—a paradigmatic representative of liberal bourgeois Jewish culture—make use of the conventions of a genre that tended to be denigrated by members of his own social class? And why would he engage these genre conventions when representing male protagonists? This book argues that Schnitzler's turn to melodrama allows him to question and subvert the false dichotomy between masculinity and femininity upon whose maintenance Habsburg fin-de-siècle culture insisted ever more strongly in the face of perceived social and political threats both to traditional masculinity, and to the ideologies of empire this traditional masculinity was meant to embody. Through Schnitzler's use of melodramatic narrative modes, fin-de-siècle Vienna's crises of masculinity become legible as serious symptoms of decay in a society ever more strained by its own internal contradictions.
Kalala Ngalamulume, Health and Medicine in Africa: Multidisciplinary Perspectives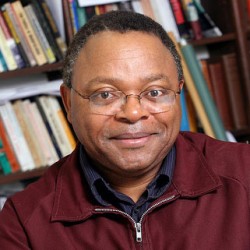 Over the last two decades, the implosion of economies under the burden of debt, the negative repercussions of structural adjustment programs, the crisis of legitimacy, civil wars, and the collapse of some states have resulted in serious health issues across the African continent. Newly emerging diseases, such as Ebola virus and HIV/AIDS have killed and disabled millions. Some old diseases, such as yellow fever, tuberculosis, and polio, have reappeared. Malaria, cholera, and meningitis continue to kill thousands. In many countries, the medical infrastructure has collapsed, while an increasing number of physicians and nurses have migrated to more hospitable places. Stigmatization of the affected people has exacerbated social and racial discrimination and has affected the implementation of national and international public health programs. The complexity of the situation requires an interdisciplinary approach. This collection, including contributions by historians, sociologists, anthropologists, and biologists, emphasizes the social and cultural contexts of African health, paying particular attention to the history of the colonial public health system and its legacy.
Jiang Yonglin, The Mandate of Heaven and The Great Ming Code
This c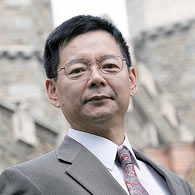 ompanion volume to Jiang Yonglin's translation of The Great Ming Code (2005) analyzes the thought underlying the imperial legal code. Was the concept of the Mandate of Heaven merely a tool manipulated by the ruling elite to justify state power, or was it essential to their belief system and to the intellectual foundation of legal culture? What role did law play in the imperial effort to carry out the social reform programs? This study challenges the conventional assumption that law in pre-modern China was used merely as an arm of the state to maintain social control and as a secular tool to exercise naked power. Based on a holistic approach, Jiang argues that the Ming ruling elite envisioned the cosmos as an integrated unit; they saw law, religion, and political power as intertwined, remarkably different from the "modern" compartmentalized world view. In serving as a cosmic instrument to manifest the Mandate of Heaven, The Great Ming Code represented a powerful religious effort to educate the masses and transform society.