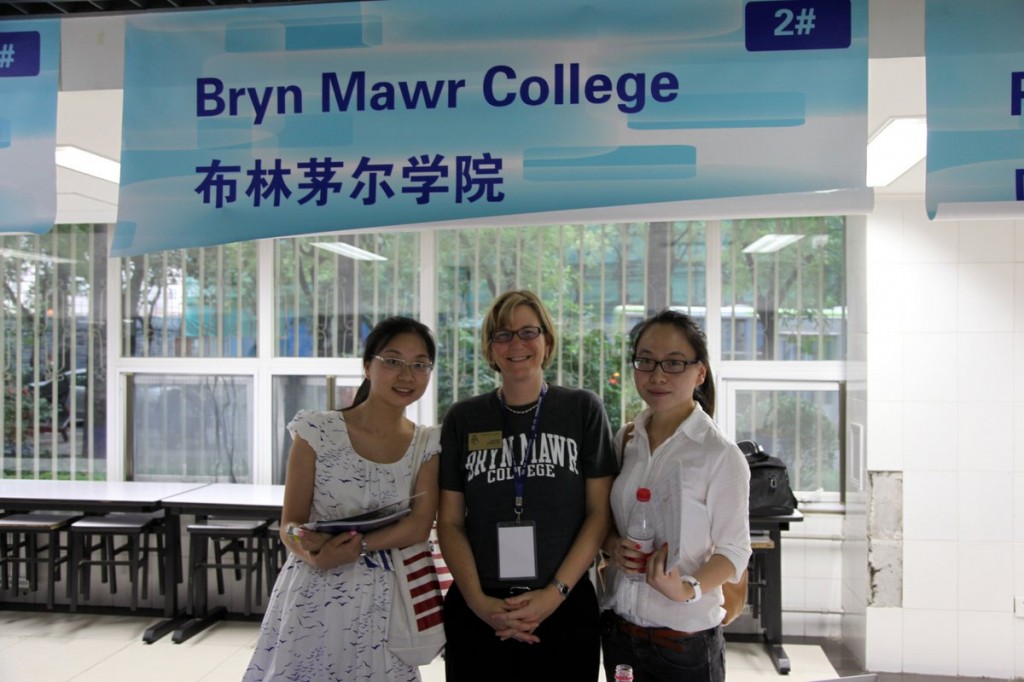 Bryn Mawr College Dean of Admissions Laurie Koehler was one of 21 Western college and university officials to attend a week-long conference in Beijing aimed at helping the admissions officials better understand the Chinese educational system and better assess Chinese applicants.
The conference took place during the last week of July and featured presentations on research findings about Chinese students' behavior in applying to college; addresses from top decision-makers in China's Ministry of Education; meetings with high school principals, teachers, and counselors; and two college fairs.
At the conference, Koehler co-led a workshop for Chinese counselors on writing recommendation letters. She also led a student workshop on filling out the Common Application and led two Bryn Mawr-specific workshops for students and counselors.
Of the top 25 liberal arts colleges in the U.S., Bryn Mawr ranks first for its percentage of international undergraduate students at nearly 22 percent.  In 2011, 102 undergraduate students from China were enrolled at Bryn Mawr.
The conference was sponsored by the Ameson Education and Culture Exchange Foundation, a non-profit, non-governmental organization committed to the promotion and implementation of education exchanges in China and abroad.