The following email was sent on behalf of President Jane McAuliffe by the President's Chief of Staff Emily Espenshade on Monday, Aug. 27: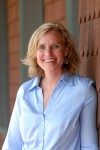 Dear Faculty, Students and Staff,
Just as our academic year is about to begin, I must convey some unhappy news.  Jenny Rickard, our Chief Enrollment and Communications Officer, has accepted a position at the University of Puget Sound as Vice President for Enrollment and will be leaving Bryn Mawr at the end of September.   Jenny is one of the most admired administrators in Bryn Mawr's recent history.  During her ten years here, she has transformed our admissions and financial aid operations and raised the College's recruitment profile to its highest point in thirty years.  Her deep commitment to access and diversity has transformed our campus community.  Our undergraduate applications have increased by 50%, our enrollment of US students of color has also increased by 50%, and our enrollment of international students has increased by 90%.
Three years ago, Jenny added to her undergraduate admissions and financial aid responsibilities the oversight of enrollment including admissions, career development, registrar, student administrative support, and student financial services for the Undergraduate College, Graduate School of Social Work and Social Research (GSSWSR), and Graduate School of Arts and Sciences (GSAS), as well as overall College Communications.  In each of these areas she has done an outstanding job.  On the enrollment front, tangible examples of enhanced student service over the past few years include the implementation of online applications for our postbaccalaureate and graduate programs, e-billing and e-payment for student accounts, and the "OneStop" service for graduate and undergraduate student administrative support.  Jenny's leadership of College Communications has brought the College unmatched visibility over the past three years. She spearheaded the previous and upcoming web site refreshes, the planning and execution of our year-long 125th anniversary celebration, the development of our peer-leading social media strategy, and the important work of building a solid communications infrastructure that includes a common visual identity and an institutional positioning strategy.  On top of all of this, Jenny has been a key administrator for three Board of Trustees Task Forces that focused on the College's competitive position and enrollment. Jenny has also raised the profile of the College through her work in enrollment on the national level.  During her tenure at Bryn Mawr, Jenny served for five years on the board of the Common Application (including one year as president), for three years on the College Board's SAT Committee, and for two years on the College and University Recognition Task Force of the International Baccalaureate of North America.  She has been quoted frequently in the national media about the most pressing issues in higher education related to admissions and financial aid.
One of Jenny's greatest legacies is the talented team she has developed in enrollment and communications.  To sustain the momentum created by Jenny's exceptional accomplishments, I have asked two of our colleagues to assume interim leadership positions.  For the 2012-2013 academic year, Laurie Koehler, currently Dean of Admissions, will become the Interim Dean of Enrollment.  In that capacity she will coordinate the work of admissions and financial aid, student financial services, registrar, student administrative support, and career development.  Each of these areas has strong, experienced leadership and they have established a record of working collaboratively and effectively together.  Before coming to Bryn Mawr two years ago, Laurie was Senior Associate Director for Recruitment at Cornell University and then Director of Admissions at Miami University, where she managed a staff of forty and oversaw all aspects of university admissions and enrollment.  I am confident that she and her team will lead Bryn Mawr through another banner year of admissions and student services work.
Also for the 2012-2013 academic year, I have asked Tracy Kellmer, currently Director of College Communications, to become the Interim Chief Communications Officer.  Tracy brings a wealth of experience and expertise to this role, drawing from a background that includes all aspects of print production, from the editorial to the technical, as well as a PhD in English literature.  Tracy has been a key player in execution of the College Communications team's accomplishments, including the website refreshes, the coordination of the events of Bryn Mawr's 125th anniversary, and the implementation of our Visual Identity Project.  Tracy, too, will coordinate the work of a highly qualified group of professionals who together have done much to enhance our college and constituent communications under Jenny's leadership.
It is with deep personal sadness that I share this news with you, as Jenny has played a key role on my senior administrative team.  I have come to rely on and value her professional expertise and strategic thinking.  Her positive energy and wonderful sense of humor have contributed to a strong sense of community and esprit de corps.  I will sorely miss her.
In the next month, let us look forward to celebrating Jenny's extraordinary contributions to Bryn Mawr and the impact that she has had upon this college.  I would like to begin planning such celebrations and I am sure that other colleagues wish to do so, as well. While regretting her departure, I know that all of us want Jenny to begin her new position filled with a strong sense of the affection and admiration that she has engendered during her years at Bryn Mawr.
With all good wishes,
Jane McAuliffe
President