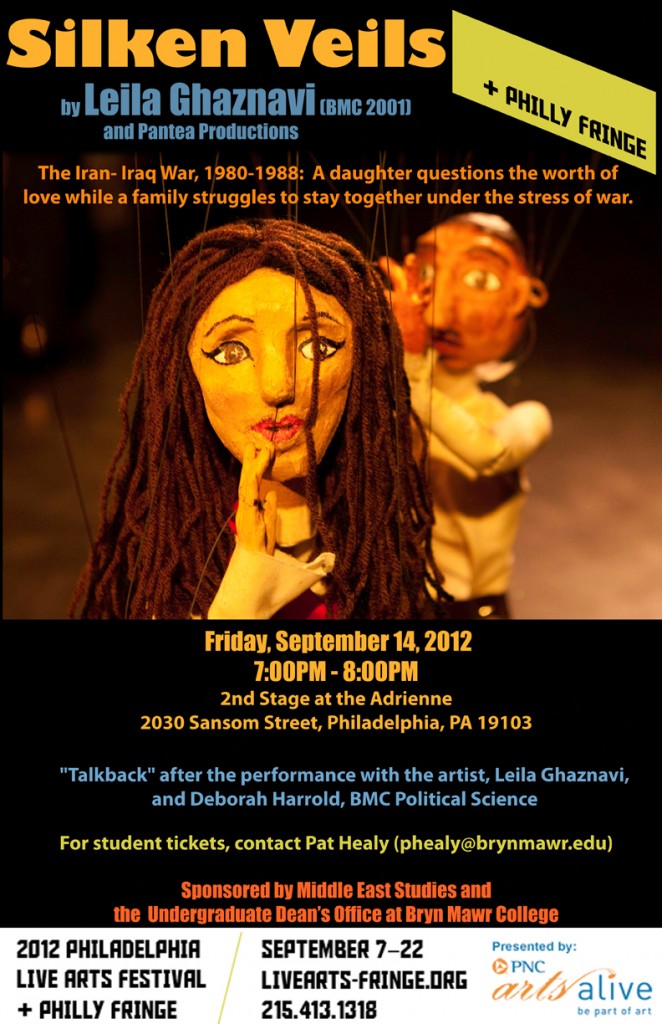 The Undergraduate Deans Office and the Middle Eastern Studies Program are sponsoring a student trip to the Philadelphia Fringe Festival to see "Silken Veils," a puppet theater performance by Leila Ghaznavi '01.
On September 14, Lecturer in Political Science and Director of the Middle East Studies Program Deborah Harrold will hold a "Talk-Back" following the show to discuss the political-historical context of the performance. Free tickets are available for students to the performance and the talk; contact Pat Healy in Thomas 103 or at x5332.
Additional "Silken Veils" performances take place September 11-15 at the Fringe; discounted tickets are available for students for these performances.