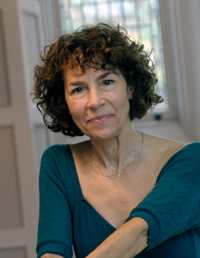 Director of Dance Linda Caruso-Haviland moderated a symposium at the Pennsylvania Ballet on "Fold, Collapse, and Shift: Ballet and Beyond in the Choreography of William Forsythe" in May. She has also written a feature article on Forsythe's dances, which was published on the ballet's website.
From the website: "Like George Balanchine, whose work he greatly admires, William Forsythe changed forever the shape, dynamic, and possibilities of classical ballet and the ways in which we see it. This symposium will address what viewers found innovative, exciting, or infuriating in Forsythe's earlier work and the qualities of his current work that continue to make him one of the more important and influential choreographers of our time."
Caruso-Haviland is an associate professor at Bryn Mawr College, the founder and director of Bryn Mawr's Dance Program, and the current Alice Carter Dickerman Chair for the Director of the Arts. Prior to her current roles at Bryn Mawr, she founded the dance program at SUNY/Westchester CC and taught in several colleges and universities. She also teaches in and directed Bryn Mawr College's critical thinking and writing program for first-year students and has received the College's Rosalyn R. Schwartz teaching award.