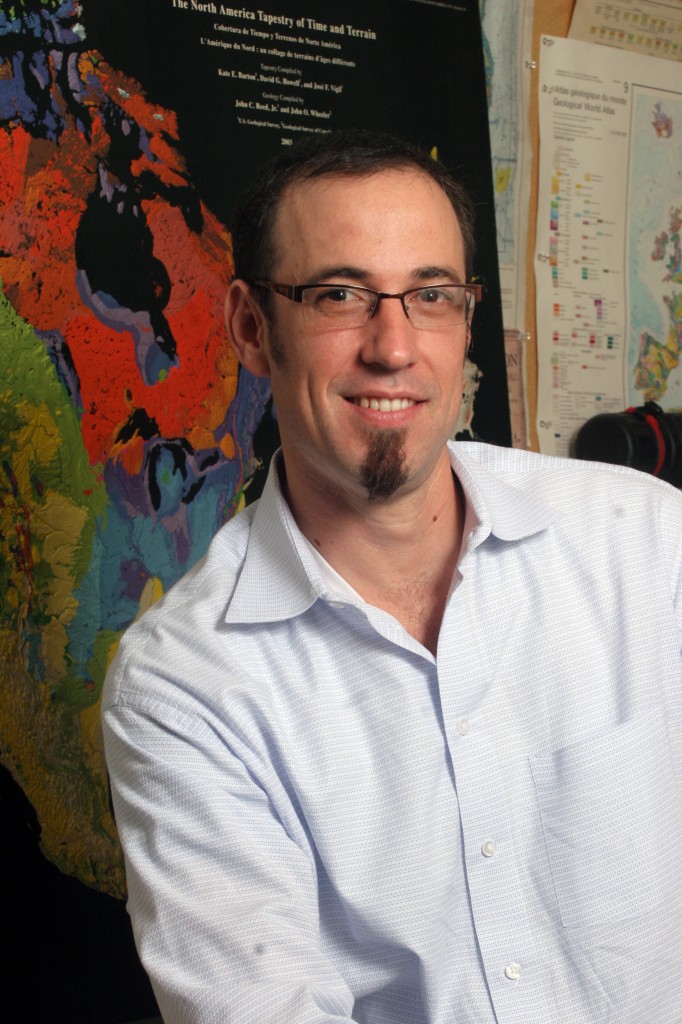 Professor and Chair of Geology Arlo Weil was recently elected as a Society Fellow by the Geological Society of America (GSA). Weil was recognized for his data-rich and comprehensive studies of fold-thrust belts, including those of Variscan Europe and the North American Cordillera.
The Society Fellowship recognizes a fellow's distinguished contributions to the geosciences through publications, applied research, teaching, administration of geological programs, contributing to the public awareness of geology, leadership of professional organizations, and taking on editorial, bibliographic, and library responsibilities. An award ceremony for all newly elected fellows will be held in October.
Weil has also written an article for the GSA Today's 125th Anniversary issue, which features a series of invited reviews that mark major advances in in the geosciences over the past 25 years.