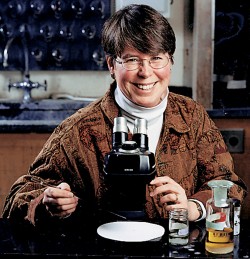 In celebration of its 80th year, The Journal of Chemical Physics has selected an article by Chair and Professor of Chemistry Michelle Francl as one of its "80 articles that highlight 80 years of outstanding work published in the journal."
Francl's co-written article, "Self-consistent molecular orbital methods. XXIII. A polarization-type basis set for second-row elements," was published in the journal in 1982. According to Francl, the article has been cited over 3,000 times.
A list of all 80 of the selected articles can be found here.