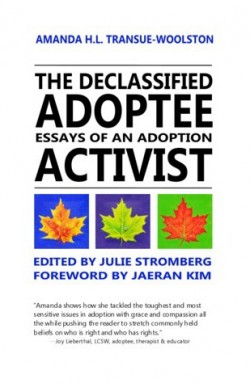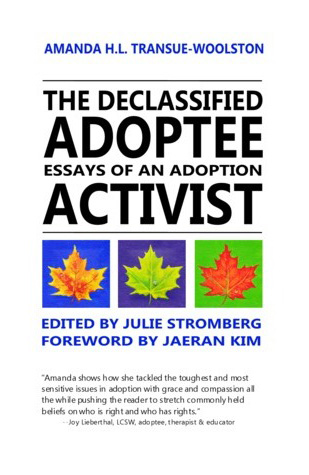 M.S.S. candidate Amanda Transue-Woolston published her first book, The Declassified Adoptee: Essays of an adoption activist, as an ebook earlier this month. The book is a collection of essays, which were published on her blog of the same title, and were collected as favorites and edited to be published together by Woolston.
From the introduction of her book,
"This book will not tell you how to adopt or give an exquisite layout of the adoption process of global adoption issues. My writing reflects my experiences as an adopted person from my type and era of adoption. Every piece contained in this book was a part of my transition from being silent about being adopted to speaking about it with confidence."
Print copies will be available in  November 2013.