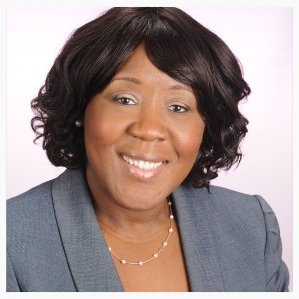 Historic Germantown announced the appointment of Trapeta B. Mayson, MSS '93 as its new Executive Director. Mayson, a Germantown resident, brings her experience as a leader in program development and administration, as well as a strong background in the arts
to Historic Germantown. She most recently served as Project Manager at the Philadelphia Folklore Project for the Liberian Women's Chorus for Change, and her past positions include Vice President of the Education and Family Learning Department at the Please Touch Museum, as well as Supervisor of Social Work Service for the United States Department of Veteran Affairs.
Ms. Mayson received her Masters in Social Service from Bryn Mawr College Graduate School of Social Work and Social Research in 1993. She is a native of Liberia and immigrated to the United States in 1975. In addition to her professional positions she is a published and award-winning poet, and was honored with a Pew Fellowship in 2002 as well as a Leeway Transformation Award in 2007.
Mayson is enthusiastic about joining Historic Germantown. "As a Germantown resident, I am grateful to live and work just steps away from historic and cultural sites that are dedicated to highlighting, uplifting and preserving our rich and diverse community," says Mayson. "It's both an honor and a pleasure to join Historic Germantown. I consider myself lucky to be part of a team of people committed to celebrating and investing in Germantown."
A Partnership of 16 extraordinary Philadelphia houses, destinations and museums, Historic Germantown tells the stories of American liberty and the everyday people who fought for it, reflecting a neighborhood of independence-seekers, community-builders, and American dreamers. It is where one of Philadelphia's Revolutionary War battles was fought; where the first-ever American protest against slavery was written; and where one of the few remaining houses on the Underground Railroad still stands.