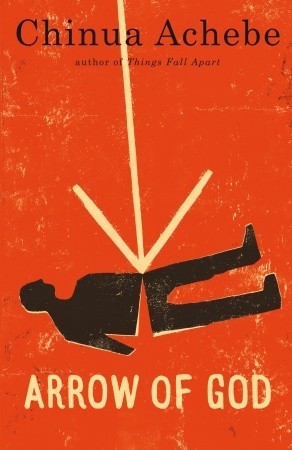 Members of the Tri-co community are hosting (IR)REVERENCE: a conference in celebration of the 50th anniversary of Chinua Achebe's novel, Arrow of God from Oct. 6–9 at Haverford, Bryn Mawr, and Swarthmore Colleges.
In 1964 Chinua Achebe published his novel Arrow of God. There have been events across the world celebrating the 50th anniversary of this novel and Haverford, Swarthmore, and Bryn Mawr Colleges are convening a conference in recognition of this landmark text. There will be a series of events across the three campuses featuring participants from a variety of fields in the sciences, humanities, and arts. Guests, students, and faculty will engage in an extended dialogue that begins with the significance of Achebe's work and extends into the work of young artists and contemporary issues that reverberate with his writing's influence.
A complete schedule of the conference and more information can be found on Haverford's website.
This conference is sponsored by Education, Africana Studies, Andrew W. Mellon Foundation Grant to Bryn Mawr College for "Creating a Vital and Sustainable Curriculum for the 21st Century" (Bryn Mawr); Center for Peace and Global Citizenship, Hurford Center for Arts and Humanities, Koshland Integrated Natural Science Center, Distinguished Visitors Office, Anthropology, Biology, English, Office of Multicultural Affairs, First Year Writing (Haverford); African Consortium, Black Studies, French and Francophone Studies (Swarthmore).