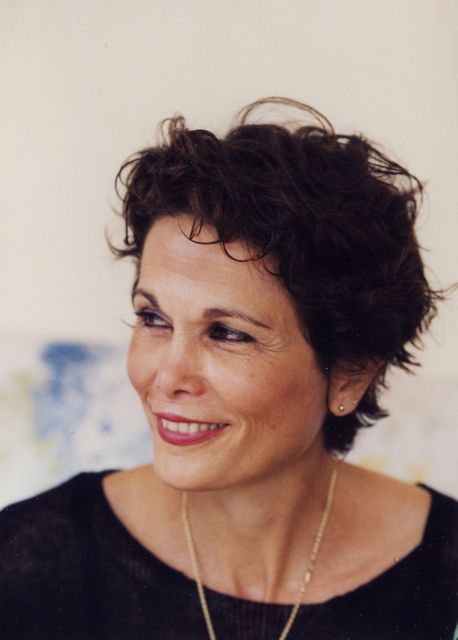 Celebrated Dominican-American author Julia Alvarez, best known for her fictional works How the Garcia Girls Lost Their Accents and In the Time of the Butterflies, will be joined by chamber musicians L'Ensemble for a night of words and music  at Bryn Mawr College's Thomas Great Hall on Tuesday, Dec. 1, at 7:30 p.m.
The evening will include a reading by Alvarez as well as a performance by L'Ensemble—soprano Ida Faiella, violinist Barry Finclair, and pianist Charles Abramovic—of a setting of four of Alvarez' poems by Haverford College Associate Professor of Music Heidi Jacob.
Part of Bryn Mawr's Creative Writing Program Reading Series, the event is free and open to the public.
Alvarez's direct, reflective and often sensuous poems—found in the collections The Woman I Kept to Myself, Homecoming, and The Other Side—often take readers on a journey through the landscape of immigrant life and are every bit as impressive as her fiction.
Through a series of vignettes, How the Garcia Girls Lost Their Accents tells the coming of age story of four Dominican sisters adjusting to life in America after their family is forced to flee their native island.
In the Time of Butterflies, which was turned into a movie starring Salma Hayek, with Marc Anthony and Edward James Olmos, is a fictionalized account of the lives and deaths of the Mirabal sisters, killed in 1960 by the Trujillo regime. The United Nations has declared Nov. 25, the day of their murder, "International Day For the Elimination of Violence Against Women."
Alvarez's most recent book, Once Upon a Quinceañera: Coming of Age in the USA, was described by The Washington Post as a "fascinating, exhaustively researched book about the celebration of a girl's coming of age."
This event is co-presented by Bryn Mawr College and Haverford College and is made possible by the Haverford College Music Department and the Jane Flanders fund and the Marianne Moore Fund for the Study of Poetry.