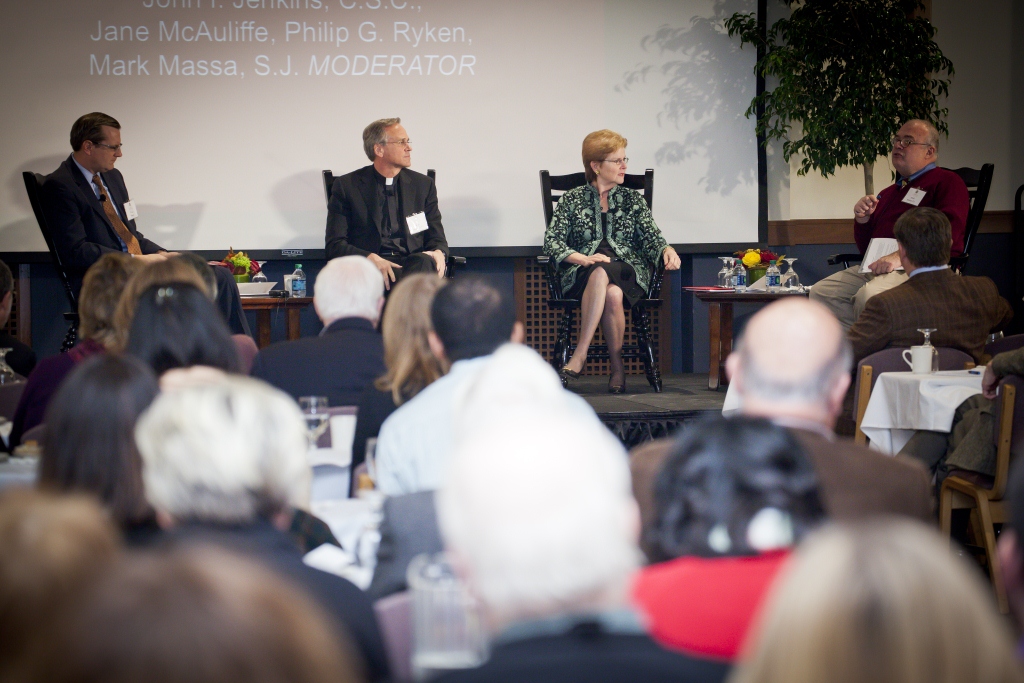 Bryn Mawr President Jane McAuliffe joined five current and former university presidents and a group of distinguished scholars at Boston College earlier this month for a two-day symposium to discuss the place of religion amid the liberal education aims of higher education.
Held as part of Boston College's sesquicentennial celebration, "Religion and the Liberal Aims of Higher Education" took place Nov. 8.
Panels brought together the leaders of religiously-affiliated and secular institutions, as well as scholars from diverse backgrounds, to discuss what sets religious colleges and universities apart from their secular peers who share the similar commitment to offering a liberal education.
The symposium was hosted by Boston College President William P. Leahy and McAuliffe was joined by Notre Dame President John I. Jenkins, Wheaton College (Ill.) President Philip G. Ryken, Wake Forest University President Nathan Hatch and retired University of Richmond President Richard Morrill, who gave a keynote address on Nov. 9.
For more on the symposium, read this article from the Boston College Chronicle.