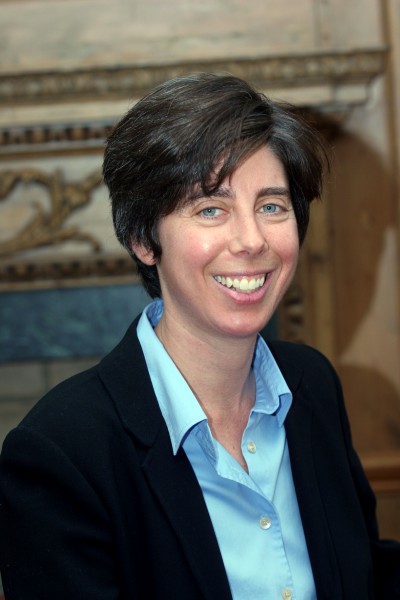 History of Art Chair Lisa Saltzman gave a lecture titled "A Retrospective Perspective: Anselm Kiefer as Artist, Curator, and Historian" at a special exhibition at the Albright-Knox Art Gallery in Buffalo, N.Y., on Sept. 18. The lecture discussed how issues of history, memory, and identity have driven Kiefer's work since its inception.
Saltzman is Professor of History of Art at Bryn Mawr College. She received her bachelor's from Princeton in 1988 and her Ph.D. from Harvard in 1994. She has received fellowships from the DAAD, the Radcliffe Institute of Advanced Study, the Clark Art Institute, and the Guggenheim Foundation.
At Bryn Mawr, she teaches courses in modern and contemporary art and, from 2003-2009, served as the Director of the Center for Visual Culture. Saltzman is the author of Anselm Kiefer and Art after Auschwitz (Cambridge University Press, 1999) and Making Memory Matter: Strategies of Remembrance in Contemporary Art (University of Chicago Press, 2006) and is the co-editor, with Eric Rosenberg, of Trauma and Visuality in Modernity (University Press of New England, 2006). She is currently at work on a new book about the "afterlife" of photography in contemporary culture, Daguerreotypes: Fugitive Subjects, Contemporary Objects, forthcoming with the University of Chicago Press.